Salish Boat
9973 Padilla Heights Road,
Anacortes Washington, 98221
Tel:360-818-9286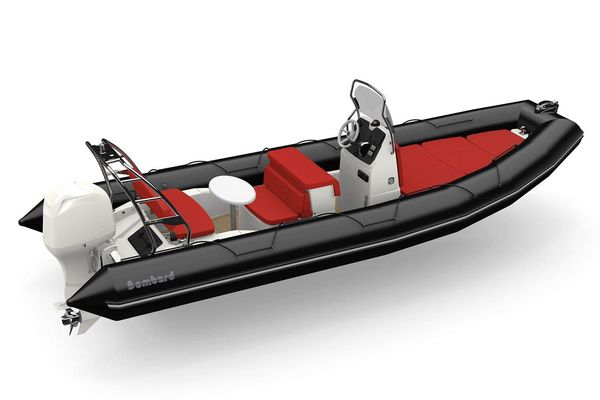 2023 Bombard Sunrider 700
The Sunrider range offers the best quality to price ratio on the market. It optimizes your time on the water as you embark on an adventure with family and friends. The versatile equipment and personalized arrangements allow for comfort and ease as you move around the boat. The numerous storage compartments make this an extremely functional boat for all to enjoy.
Ultra comfortable navigation thanks to its pronounced V-shaped hull
Large storage capacity for long day trips
Optional equipment to adapt to your nautical needs
Integrated tank under the deck
Choice of buoyancy tube : in Strongan™ Duotex™ or Hypalon™ Néoprène™
2 choices of colors : Light gray or black
Choice of color for the upholstery: Light grey, Pebble, Fire
Specifications
Engine 1 Specifications
Engine 2 Specifications
Equipment
Hull
Deep-V fiberglass hull, equipped with strakes.
Molded nonslip deck
One tow ring
Two back mooring cleats
Access trap to engine trough
One high volume bailer
One drain for flushing
Buoyancy tube
Strongan™ Duotex™ Fabric 2×1100 decitex, assembled by thermobandage welding. Hypalon™ Néoprène™ option.
Easy push valve
Polyamide lashing: exclusive new design
PVC bow forceps with locking cleat
Cone reinforcements
Standard equipment
1 central tilting console with: wheel, casing, direction cable, windshield, handrail, front seat close to the console.
1 separator water / fuel
1 front trunk
1 seat-trunk at the rear
One air-pump
One maintenance tool-kit
One owner's manual
Swimming ladder